The
village
Pesariis is a small and charming village in Carnia, definitely one of the most picturesque spots, surrounded by green pastures and the jagged outline of Dolomiti.
The landscape is dominated by a wild and unspoilt nature, where, among firs and beeches, the presence of man can only be seen in the small rural village. The houses will impress you with their beautiful and  distinctive architecture, a legacy of past prosperity due to timber production from local woods and the world-famous clock making industry.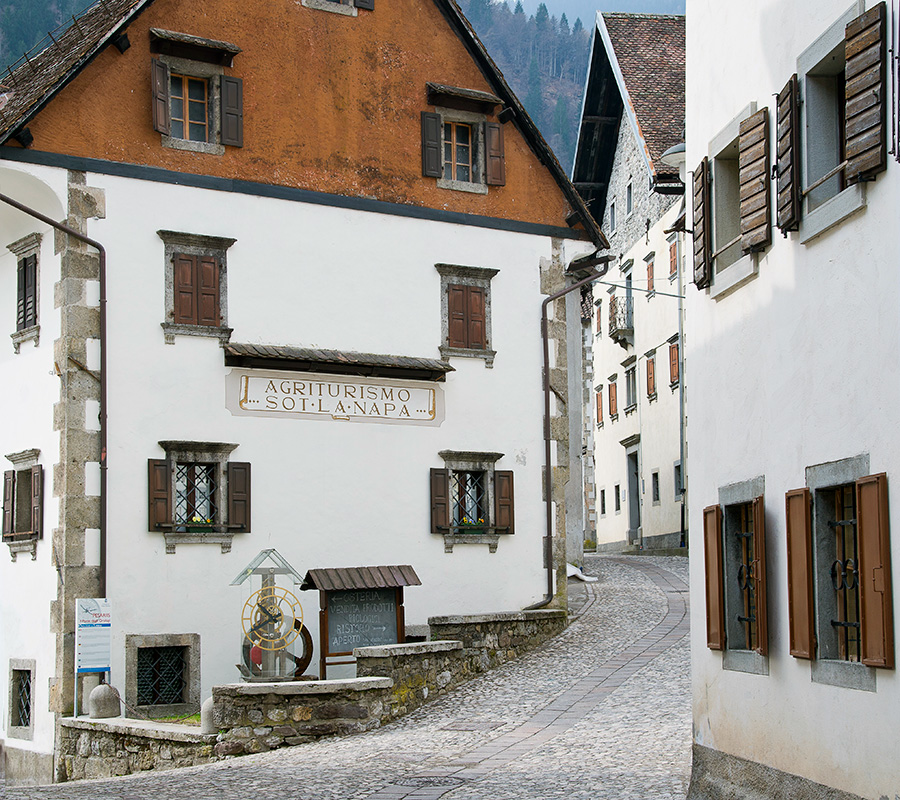 ---
We are proud to be born and to live here, to cultivate the land in order to offer a healthy and first quality produce, respecting our ancient traditions and the environment
Eliana and family
---
The
heritage
There are values which are priceless: unspoilt nature, the importance of tradition and the weight of history.
Sot La Napa farmhouse
Solari Eliana e Silvia Ssa
Pesariis, 96 33020 Prato Carnico UD Italy
Ph. +39 0433 695103 / 69379 / +39 333 8953762
Email info@sotlanapa.it

This farm benefited from the award for the settlement of young people in agriculture provided for by the type of intervention 6.1.1 of the 2014-2020 Rural Development Program of the Autonomous Region of Friuli Venezia Giulia.